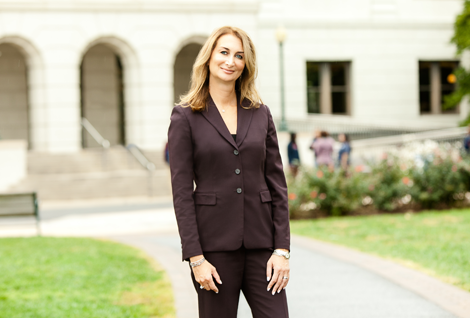 Ilona Birenbaum is a leadership and organizational consultant/leadership coach with over 25 years of experience and a diverse organizational development background. She is an adjunct professor and coach with American University's School of Public Affairs' Key Executive Leadership Program, as well as a Guide for Chief, a private network focused on connecting and supporting women leaders. Her specialties include leadership coaching, facilitation, change management, leadership assessment and development, action learning, performance management, training, strategic planning, and conflict resolution.
Ilona's clients include AOL, United Bank, Capital One, Towers Watson, Discovery Communications, KPMG, Deloitte, Rapiscan Systems, Schusterman Foundation, Ironshore, Janelia Research Campus, Internal Revenue Service, Securities and Exchange Commission, Consumer Financial Protection Bureau, Amtrak, National Institutes of Health, National Science Foundation, Small Business Administration, United States Agency for International Development, Department of Transportation, Department of the Navy, Federal Housing Finance Agency, American Institutes for Research, Conference of State Bank Supervisors, National Rural Electric Cooperative Association, The Obama Foundation, and many others.
Ilona also has significant international and multicultural experience through the work that she has done in Russia, Azerbaijan, Kazakhstan, Bulgaria, and Bolivia. She has worked in various industries, including petrochemical, technology, consulting, and non-profit.
As a leadership coach, Ilona offers her clients a practical approach to solving such issues as communication, leadership presence, delegation, teamwork, conflict management, and strategic thinking. Through insightful questions, she helps her clients increase their self-awareness and enhance skills in managing themselves and others. Known for easily building rapport with senior leaders, Ilona combines her psychology and organizational development backgrounds with her business experience in working with senior leaders. As an organizational development consultant, Ilona is known for partnering with her clients to solve complex human capital challenges and develop customized solutions that will work in specific client environments.
Ilona has held leadership roles for American Management Systems (AMS) and Watson Wyatt Worldwide. As a principal with AMS and a senior consultant with Towers Watson she led multiple change initiatives, including the design and implementation of performance management systems, introduction of career development frameworks, development and leadership of train-the-trainer efforts for major change initiatives, development and management of leadership development programs within a corporate university, design and implementation of multiple employee surveys, and facilitation of hundreds of workshops, training sessions, and meetings.
Ilona has been published by the Washington Business Journal, the Association of Training and Development, and Washington CEO Magazine. She is a certified facilitator of the Drexler Sibbett Team Performance Model, MBTI, DISC, Leadership Circle, Lominger's Voices, CCL's 360º Assessments, Hay Group's Emotional and Social Competency Inventory (ESCI), and is an Action Learning Coach. Ilona obtained her leadership coaching certificate through Georgetown University and holds a Professional Certified Coach Certificate through ICF.
Ilona earned her Bachelor of Arts in Psychology and a Masters of Labor and Industrial Relations from Michigan State University. She is fluent in Russian and enjoys yoga, travel, reading, and spending time with her family.
---
Associations & Affiliations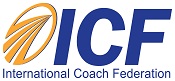 ---
Professional, experienced, and known for creative solutions, the leadership development expertise of TWG is top-notch.

~

Meg Drago Head of Global HR

As a result of Ilona's insights, guidance, and mentorship since 2008, I've grown personally and professionally, while the society has exceeded every metric and expanded into new, exciting ventures.

~

Tod Ibrahim, Executive Director American Society of Nephrology