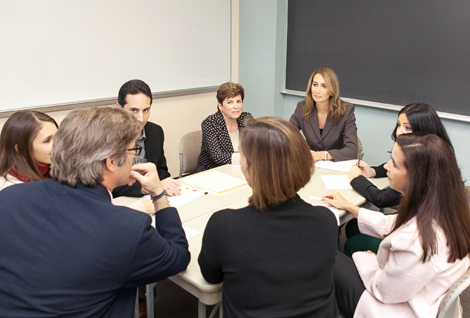 By contracting with The Wynhurst Group, you'll reap the rewards of working with a boutique, energetic, and passionate consulting firm. Whether you are looking to conduct a leadership assessment or find a better way of assimilating senior executives into your organization, as seasoned leadership development consultants and coaches we have the knowledge, experience, business orientation, and methodologies to help you.
Working together, we will maximize leadership potential and positively transform your organization to help you achieve the results you desire.
The Wynhurst Group is confident that our work with you and your organization will increase the retention of top performers, improve morale, accelerate staff development, reduce time to promotion, and enable employees to leverage their strengths in taking on advanced roles more quickly.
Fostering the growth and development of the organization's most important asset — its people — will improve service levels, decrease operating costs, and generate greater workforce satisfaction.
Allow us to help your organization gain a competitive advantage by implementing strategies that are practical, innovative, and flexible.
---
Ready to learn more?
Read the Top 8 Reasons to Work with The Wynhurst Group »
See our Client Testimonials »
See our Case Studies »
My recent promotion to an executive level position is a direct reflection of Ilona's executive coaching work!

~

Terry L. Settle Senior Audit Executive

Ilona is an exceptional coach and consultant, with a sharp eye toward spotting subtle dynamics of operating in a corporate culture and a pragmatic sense of what kinds of interventions are likely to generate a positive impact. In short, she's a star.

~

Neil Stroul, Founding Faculty Georgetown University Leadership Coaching Certificate Program